Corporate Events/Teambuilding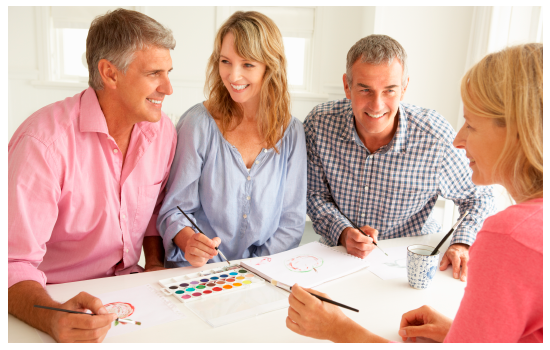 Are you looking for a unique event and special team building activity for your team? Are you thinking about what might be fun and interactive?

Creativity is the key to solving problems so have your team put down their phones and paint and create together at Colour On Fire Art Studio (COF).

Ask us how we can work with you to plan a corporate event and teambuilding activity hands on paint and create session that will work for your team. The possibilities are endless and each participant can choose their own project, different projects or the team can create a project together. We can help you create an engaging and inspiring team event at our studio -this will be an event that everyone will enjoy and want to participate in more than once!

Please ask us about COF's preferred caterers and food/beverage partners who offer discount pricing to COF customers for their food and beverage requirements. You can also bring your own food and beverages with you!

If you need a gift for a client or team member we can create a custom piece of artwork specific to your needs or to your company's requirements.

Contact us to make a reservation. Click on the Contact Us link at the bottom of any webpage.